Hum
a
ni
a, M
akin
g a di
f
fe
r
en
ce
Humania is an investment platform dedicated to healthcare opportunities in the Middle East and emerging markets. Building on 35 years of healthcare experience, we improve wellbeing and generate strong returns for our investors.
The founders bring on board an unparalleled track record in healthcare, medical education and other related sectors.
Our Chairman is also founder and principal shareholder of the Bait Al Batterjee Medical Company as well as a number of other companies operating in healthcare sector. The Bait Al Batterjee group employs over 12,000 employees across the Middle East, North Africa and Pakistan.
Mission
Humania's mission is to enhance access to quality healthcare in MENA and other emerging markets by bringing together expertise, capital and innovation and, in doing so, deliver sustainable value.
Vision
Our vision is to build, acquire, improve and grow healthcare businesses in MENA and other emerging markets by making value-added investments, deepening know-how, improving organisations and fostering innovation to make a meaningful and lasting contribution to the healthcare space.
Bait Al Batterjee Medical Co. Ltd. is a holding company, which through its subsidiaries undertakes various activities in the medical and education sector. BAB medical company has built its presence over 35 years and employs over 12,000 people. It is headquartered in Jeddah and has presence throughout the GCC, North Africa and Pakistan and continues to expand its geographic reach.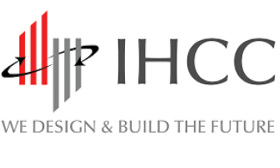 IHCC is the leading Hospital Construction Company in the Middle East and Africa, with in-house knowledge and competence to design, construct, operate, maintain and finance world class hospitals. The Company's primary focus is to offer comprehensive construction services for healthcare and educational projects.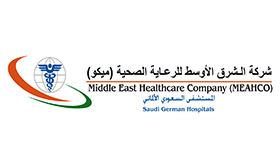 Middle East Healthcare Company (MEAHCO) is the largest healthcare provider in Saudi Arabia. Founded by the Batterjee family, it owns and operates network of state-of-the art centers under the Saudi German Hospitals brand.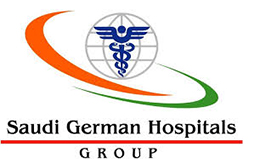 Saudi German Hospital is the leading hospital group in the GCC. From its inception in 1988 with a single KSA based hospital, SGH has expanded to the UAE, Egypt and Yemen. SGH is also developing new hospitals in a number of territories in the GCC and adjoining emerging markets.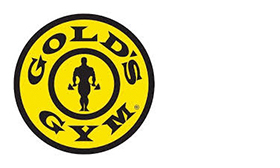 Gold's Gym is a premier international wellness chain. The company is focused on the younger Saudi consumer, offering them an advanced and ever-evolving wellness experience through innovative services. Gold's Gym Jeddah was acclaimed as World's Best Gym in 2006 and is the largest Gold's Gym globally.Gold's Gym has 25 large outlets across Saudi Arabia and is expanding rapidly.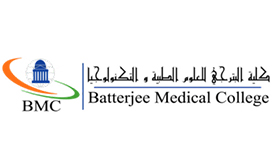 Located in Jeddah, Saudi Arabia, BMC is the largest private medical university in the Middle East. Moreover, the group plans to establish five more colleges in the Kingdom. BMC has also established five Allied Health and Nursing institutes (SGNA) around the Kingdom and intends to launch 20 more over the next decade.