O
u
r 
T
e
a
m
Humania's Investment Team combines the distinctive track record of its founders with extensive healthcare investment expertise.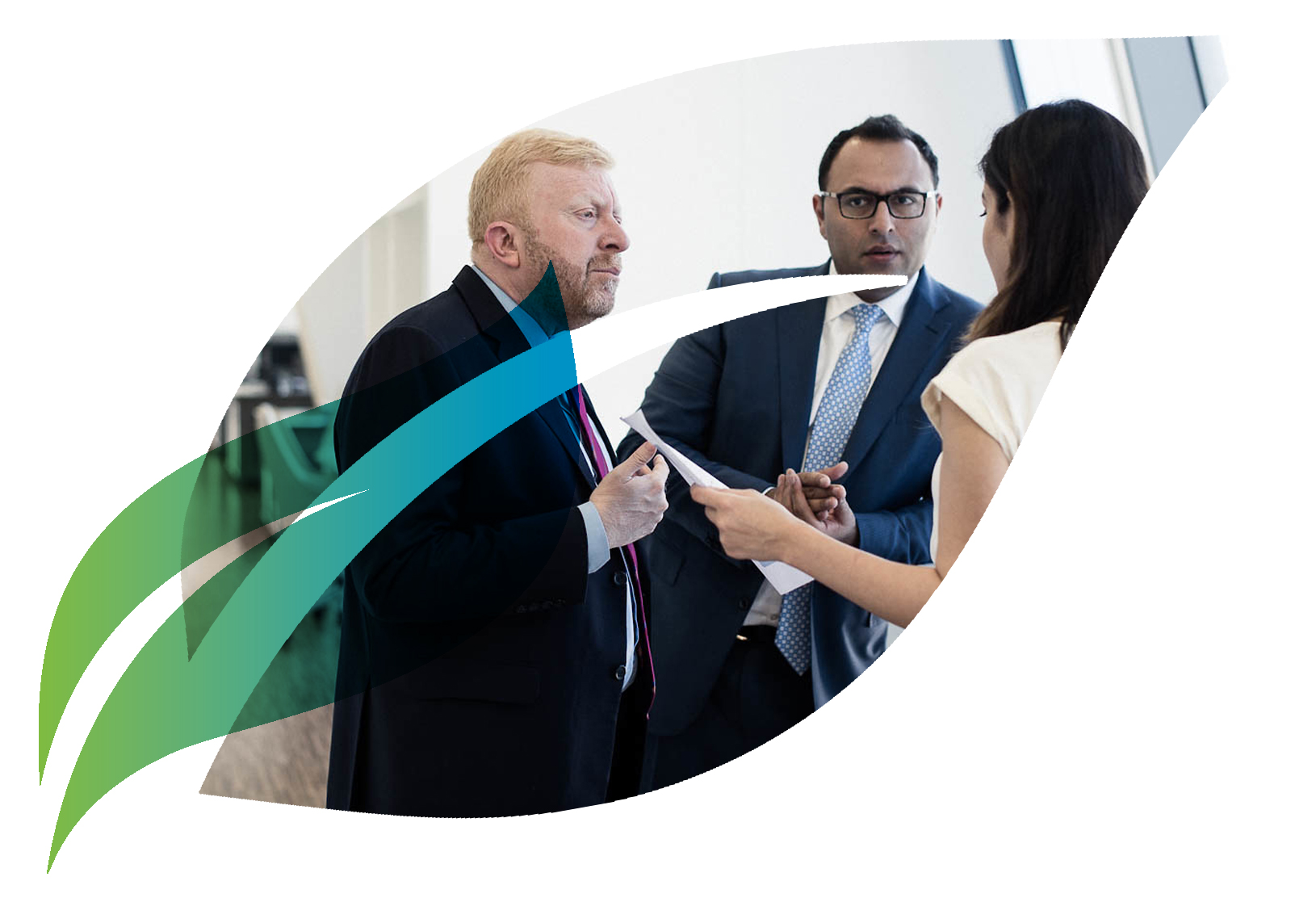 Experience
Humania brings together a strong team of investment professionals with extensive track record across all areas of the healthcare investment value chain.
Capabilities
Humania is distinctly positioned to leverage its group track record of 35 years, deep regional connectivity and high-caliber investment team to undertake value-added investments across the healthcare ecosystem.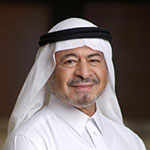 SOBHI A. BATTERJEE
Co-Founder and Chairman
Sobhi is a pioneering leader who is recognized for his role in shaping the healthcare industry in the MENA region.
Learn more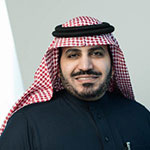 MAKAREM S. BATTERJEE
Co-Founder and President
Makarem S. Batterjee is the driving force behind Humania. He is widely recognized as one of the most prominent young business leaders in the MENA healthcare space.
Learn more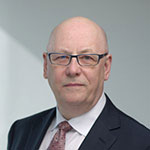 HARRY BRADBURY
Independent Board Member
Harry has over 38 years' global business experience in investments, strategic consulting and formation of high-tech start-up companies across industries.
Learn more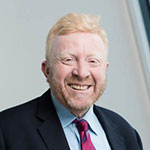 AAMIR REHAN
Managing Director, Corporate & Investments
Aamir has more than 25 years' experience in transaction, private equity advisory, strategy consulting and project finance.
Learn more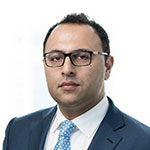 SALMAN AGA
Managing Director, Saudi Arabia
Salman Aga has an extensive experience of more than 13 years in private equity and investment banking with a proven record of accomplishments in global M&A and joint venture transactions.
Learn more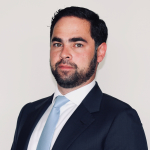 SEIFALLAH ZOGHBI
Managing Director, Egypt and North Africa
Seifallah is an experienced leader of investment strategy and execution with experience in diverse sectors across the MENA region.
Learn more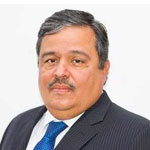 AKBAR NAQI
Managing Director, Pakistan
Akbar Naqi is a senior management professional with 20+ years of experience in diverse sectors including Brokerage, Corporate Finance, Telecom & Print & Electronic Media
Learn more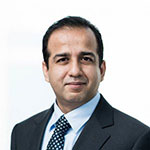 OMAR ANSARI
Investment Manager
Omar is a seasoned investment professional with experience in management consulting, venture capital, private equity and M&As.
Learn more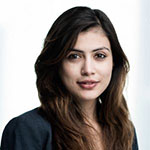 ROHINI A. ATAL
Investment Associate
Rohini is an investment professional with experience across emerging and growth markets.
Learn more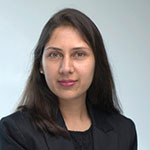 RICHA ANAND
Analyst, Healthcare
Richa Anand is a IT consultant and business intelligence analyst specializing in bespoke solutions for the healthcare sector.
Learn more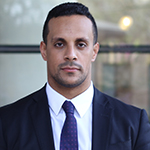 ADAM SHEDID
Senior Analyst
Adam has four years' experience in the Egyptian Capital markets; specifically in Investment banking, Corporate Credit and Portfolio management.
Learn more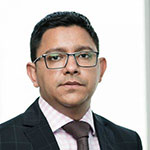 SHERAZ TARAR
Finance & Governance Officer
Sheraz is a Fellow Chartered Certified Accountant (FCCA) and Certified Internal Auditor (CIA) and with over 10 years of experience.
Learn more
Humania's Investment Team has established two advisory councils to support the investment team in i) investment and governance and ii) global healthcare innovation and best practices.
Investment and Governance Advisory Council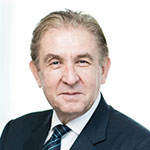 IZZAT DAJANI
Investment Banking and Private Equity Expert
Izzat has 25+ years' experience in banking, advisory, investment management, PE and direct investments. He has led sovereign and PE investments and served in leadership roles at several leading financial and healthcare institutions including Goldman Sachs, Citibank and the Methodist Hospital (RAK). Izzat serves as Board Executive Committee Member of Alternatif Bank as well as Chairman of Alternatif Lease.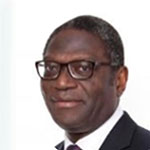 AITUA EKHAESE
Private Equity Expert
Aitua has over 30 years of extensive experience in corporate finance and private equity in emerging markets including Saudi Arabia. He has served as Partner Havenvest Private Equity (formerly HSBC Private Equity). Prior to Havenvest, Aitua was a director at Aspen Advisory Services.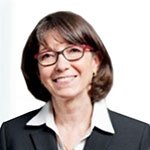 LINDA C. HOGAN
Pharma Investment Expert
Linda has over 30 years' experience in pharmaceutical management, consulting and providing business development and strategic transaction support to clients. Successful track record of pharma IPOs, trade sales and turnarounds. Linda currently serves as the Chief Business Officer of Palladio Biosciences, Inc.,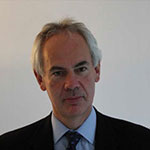 MICHEAL LACEY-SOLYMAR
Healthcare Investment Expert
Michael Lacey-Solymar serves as Partner of OPUS. Michael has been Head of Mid-Cap Advisory Services at Investec Investment Banking & Securities since July 2005. He has 25 years corporate finance experience having spent 19 years with UBS prior to Investec. He also serves as Director of Science Group, Director, DrugDev and holds several other non-executive and freelance advisory positions.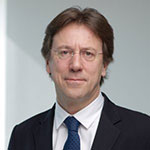 PASCAL PIERRA
Private Equity Expert
Pascal has over 20 years' experience as an Advisor for private investments in emerging markets and impact investing in emerging markets. He was previously a senior advisor at Obviam and Sifem, created and managed the PE Department of Proparco and worked in M&A for Continentaled' Entreprises / Harwanne and Banque Paribas.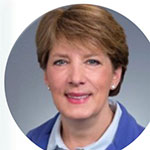 LISA RICCIARDI
Life-Sciences Expert
Lisa has over 30 years experience in Business Development and Operational experience, from the development and commercialization of drugs, to Pharmacy Benefits Management and Genomics. At Pfizer, she launched and commercialized multiple products in several categories. At Medco, Lisa led US/International Business Development; the company was ultimately sold to Express Scripts. Lisa consulted for DaVita Rx before joining Foundation Medicine and completing the Roche $1B+ transaction. She now works with biotech companies.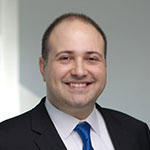 ZIAD SARKIS
Private Equity Expert
Ziad has more than 15 years' experience in buy-side/sell-side M&A, investments, management consulting, public accountancy, and corporate finance. Alternative investment specialist and advisor to leading family offices and PE funds. He serves as the director of Financial Research at Wharton Alternative Investments. He has also worked with PwC, Zouk Capital and Deloitte.
Global Healthcare Advisory Council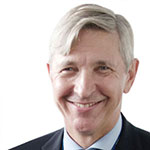 SIR JOHN BURN
Healthcare Expert
Sir John serves as Professor of Clinical Genetics at Newcastle University where he leads an international cancer research programme. He is a Senior Investigator for the UK National Institute of Health Research and Chair of Global Variome, a UNESCO associate NGO. He chairs Newcastle upon Tyne Hospitals NHS Foundation Trust, one of the UK's biggest speciality hospitals and chairs a biotechnology company QuantuMDx ltd. He is a former Non-executive director of NHS England and past president of the European Society of Human Genetics. He originally completed specialty training at London's Great Ormond Street Hospital for Children.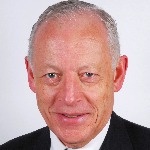 SIR CHRISTOPHER EDWARDS
Healthcare Expert
Sir Christopher Edwards was previously Chairman of both the Chelsea & Westminster Hospital NHS Trust and of Medical Education England. He was the first Principal of Imperial College School of Medicine from 1995 to 2000. Sir Christopher was also the Vice-Chancellor of the University of Newcastle upon Tyne. He joined the PEI Trustee board in 2012 and in 2017, he was made Chairman of the PEI's Academic Panel.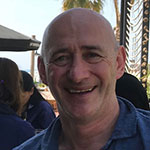 DOUGLAS FOLAN
Healthcare Expert
Doug Folan serves as Chair of the Physical Education Association for Scotland. He is a specialist in Health, Education and Performance for the Scottish Government, Public Health England, Channel 4 Television, Greenwich Leisure, Sport England, Department of Education and UAE Government.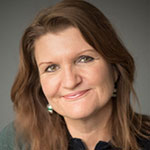 DR KAREN GULDBERG
Healthcare Expert
Dr. Guldberg is currently Director of the Autism Centre for Education and Research (ACER) at the School of Education, University of Birmingham. She has worked on autism awareness and education internationally including Greece, Italy and Qatar.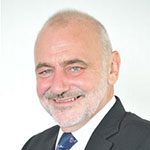 PROFESSOR REGINALD JORDAN
Healthcare Expert
Reginald Jordan is the Provost and CEO of the Newcastle University of Medicine, Malaysia (NUMed). A graduate of Newcastle University, Professor Reginald has held various National Medical Council posts. He is a Fellow of the Higher Education Academy and holds Honorary Membership of the Royal College of Physicians.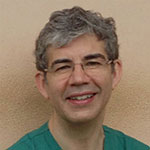 DR DAVID NOTT
Healthcare Expert
David Nott has been a Consultant Surgeon at Chelsea & Westminster Hospital for nearly 15 years. Dr Nott is a distinguished war surgeon and volunteer with Médecins Sans Frontières and Red Cross surgeon in Afghanistan, Bosnia, Chad, Darfur, Gaza, Haiti, Iraq, Libya, Sierra Leone and Syria. He is a recipient of the Robert Burns Humanitarian Award as well as the Pride of Britain Award.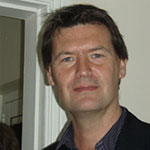 DR PATRICK O'BRIEN
Healthcare Expert
Pat O'Brien has been a Consultant in ObsGyn University College London Hospitals, NHS Foundation Trust, and an Honorary Senior Lecturer at University College London (UCL) since 1999. Dr O'Brien is the Chair of the International Division of the Institute for Women's Health in London, a spokesperson for the Royal College of Obstetricians & Gynaecologists and works as an Obstetric Advisor for the BBC (British Broadcasting Corporation).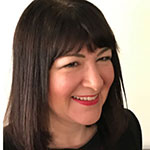 ELIZABETH ANNE SMITH
Healthcare Expert
Liz Smith is currently a Director of Hutchinson Cartwright Ltd, an Educational Consultancy specialising in the provision of business advice and liaison services. She was previously the Chief Administration & Operating Officer of Newcastle University's Malaysian Campus. Liz is an experienced IT and E-Learning Leader.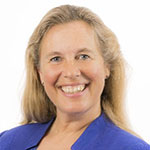 ELAINE WARBURTON
Healthcare Expert
Elaine Warburton is currently co-founder and CEO of QuantuMDx Group. She has over 25 years' healthcare, biotechnology and entrepreneurial expertise. She has led the development of Q-POC™, a simple to use, low cost portable molecular diagnostic lab with the ability to rapidly detect disease and track emerging pandemics.