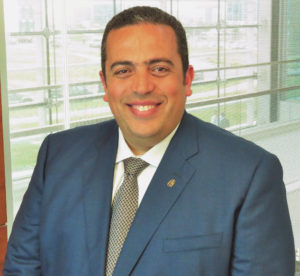 Managing Director, Egypt and North Africa 
Ahmed El Bakry's career has been focused on private equity investment, corporate/project finance, corporate transformations, international development, and operational excellence. From 2008 onwards, he engaged in financing and investment undertaking transactions across the capital structure (debt, equity, mezzanine, and convertibles) from start to finish (e.g. origination, structuring, due diligence, negotiations, legal documentation and closing).
He has led the management and restructuring of portfolio companies and participated in founding several early stage entities in addition to managing the private equity portfolio of the Islamic Development Bank (IDB) covering various sectors including FIs, healthcare, industrial, pharma, aviation, and real estate.
Further, he founded and led the private equity division of ICD, the private sector arm of IDB Group focusing on investment in non-banking financial services, agribusiness/manufacturing and services.
In mid-2014, he took a leading top executive operational role in setting up an agro-industrial platform in Egypt with a total investment USD 400 million, representing the largest Greenfield private sector investment in the country since 2011 to date. Prior to joining Humania, Ahmed was a Managing Director at EFG Hermes Finance Holding – the non-bank financing arm of EFG Hermes Group.
Ahmed has received an MBA from the Arab Academy for Science and Tech, Alexandria (2003) and a Bachelors degree in Business Administration. from Alexandria University (2000). He also holds a PhD in Corporate Finance from  Old Dominion  University, Virginia (2011) and is a certified CFA.